"We are a family business. Our goal is to produce in a market-oriented way through short lines with suppliers. This allows us to serve all our customers, from small florists, large retailers and consumers, with the best quality of Dutch soil." says Tim from Mandevillashop.com
Buy fresh from the grower on location. Since April 2021 we also have private sales every Saturday from 9:00 am to 12:00 pm.
Beautyplants
Burgerweg 13,
3155 DA, Maasland
Zuid-Holland
The Netherlands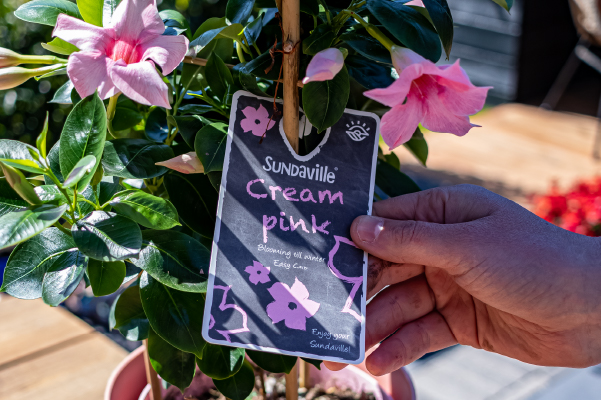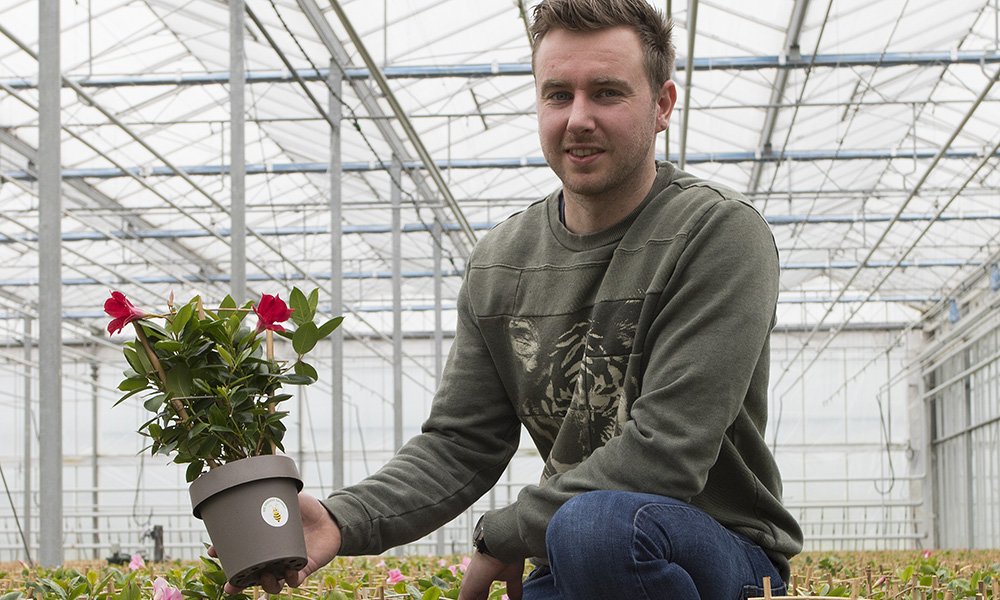 Products from this grower
"Do the Flamingo this summer"
The Sundaville® Flamingo Pink is new on the market since 2021. The plant has special pink colored flowers and flowers optimally until the first frost. Sundaville® is a very grateful plant and requires almost no care.
This variety is (almost) nowhere else available.
The Flamingo Pink is unique because of the beautiful drawing on the flower.
The edges of the flower are flamed light pink.
It resembles the feathers of a flamingo, which is also why this species gets its name.
Furthermore, the flower has dark pink speckles.
With the Mandevilla Sundaville you will beautify your balcony or terrace. This plant continues to amaze by non-stop blooming and growing for half a year until the first frost arrives. The Sundaville is very grateful and easy to take care of.